Martha Coakley and Steve Kerrigan visit preschools to talk about early education
This Monday, Martha Coakley visited with teachers and their preschool students in Quincy to discuss the importance of expanding access to early education.
Martha's running mate, Steve Kerrigan, also stopped by a preschool in Worcester on Monday for a firsthand look at our early education system—and to highlight the need for giving every Massachusetts child access to early education.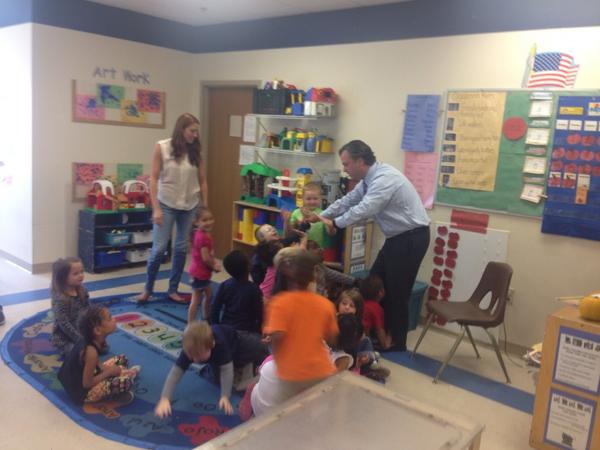 Both candidates had fun playing with students—and walked away with plenty of food for thought gained from their teachers. It doesn't take long to realize how essential early education is for the students who are experiencing it—and how much kids who don't start school until kindergarten are missing. Right now, there are 17,000 children in Massachusetts stuck on a waiting list for early education, but our kids don't get to wait to enter the first grade—they have to be ready.
For Republican Charlie Baker, committing to early education for all is not a priority. In fact, he questions its effectiveness. Perhaps he needs more data, because, for the rest of us, the facts are clear: Early education levels the playing field for working families, and it helps give every child the opportunity to succeed. Studies show that for every $1 we invest in early education, we save at least $7 in long-term costs—and high-quality early education puts low-income children on that level playing field for when they enter grade school.
The foundation for success is laid early on, and every student in this Commonwealth deserves a fair shot. If we truly want to address the growing income inequality in our state, this is one place where we need to take action immediately.
You can read more about the Coakley/Kerrigan education plan here.
All of our children should have an equal shot at success, and that means providing education to every one of them. If you agree with our plan to give every kid a fair start, stand with us and sign our petition.